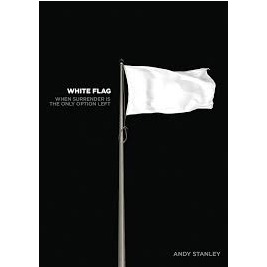 DVD - White Flag Study (2010)
P2947

P29.47

Save P44.03
Tax included.
Shipping
calculated at checkout.
---
---
Did you ever run away from home? Maybe you got to the end of the block before turning around and going back. It all seems silly in retrospect, but at the time you had plans. You'd show 'em what was what.
But your plans always fell apart, didn't they? You were so focused on what you were running from, not what you were running to, that you found yourself faced with the question, "Now what?"? You had to raise the white flag and give up.
In this three-part series, Andy Stanley walks us through the story of one of the world's most famous runners--Jonah. From trying to outrun God to wrestling with grace and discipline, we'll explore the lessons we can all learn when it comes to surrendering.